By all accounts the face of Facebook is changing. It started out as a dating site, for lack of a better description. It then morphed into a social hot spot for teens and then adults and then grandparents. My dad calls it "The Face Page".  Well, like so many forms of social networking, Facebook is a living, breathing entity that basically takes on a life of its own. Nowadays, the teens may be leaving Facebook like a party when the lights come up but businesses are realizing it's a great resource for reaching the real money spenders, grown folks.
Everyone in the business of helping businesses knows that Facebook is a necessary arrow in your quiver. In fact, some businesses have done away with a website altogether opting instead to have only a Facebook page as their primary internet presence.
While, for now, I don't advise using Facebook alone, it does make sense for some entities like actors, musicians and other people in the arts. Most businesses, however, should maintain both a professional looking website (even if it's just a single page) and a well maintained Facebook page. But it's not enough to just have it. It's so important to keep your page current and visually relevant.
Daily posts, responding quickly to comments/questions and posting high quality photos and photo ads is so important to optimizing Facebook. Tons of people choose to check out a business' Facebook page rather than their website hoping to see honest reviews and info on the company. It's sort of a little sneak peek into the inner workings of the business. Post about your employees, your daily activities, your upcoming changes and of course any promotions or events you have going on. Facebook for business should be considered a personal conversation with your customers. It's got to be personal and real to get the most bang for your proverbial buck.
With so many social networking sites at our fingertips, it can be difficult for some businesses to know which ones they need. The answer to that question is a bit of a moving target. A couple of years ago I helped a company create their social media presence and it did not include Instagram at all. Facebook and Linkedin were all they really needed at that time. That was merely a couple of years ago. Today, depending on your industry, you can kind of push Linkedin aside if you have a solid footing in Twitter. That is to say, you can have a Linkedin page but it doesn't necessarily need all the bells and whistles. So many business contacts (important ones too) are now on Twitter that it's a great resource. Add, that Twitter is easy to update, monitor and manage. It's that perfect instant gratification we have all become accustomed to in the microwave age and businesses have made great use of it.
If you have a business that involves anything visual (retail, clothing, jewelry, etc.), a Pinterest account is a must.  In that same vein, if your business is a professional or business services type then a Pinterest account is not necessary. It may be fun and cool but not necessary. Ultimately there is no substitution currently for having at least a Facebook and Twitter page. In my opinion, Facebook is the best free advertising available and it keeps you connected with your customers for first hand reviews of what's working and what's not. Twitter is the best connection for business contacts. It's a great tool for gaining exposure for your business without going through the extremely lengthy (by comparison) process of a Linkedin account.  Granted, nothing beats Linkedin if you are looking for a job or just launching a business. It gets the word out to a massive audience, and a good audience to boot.  But for promotions, events, etc., Facebook is the hands down winner.
Then there's Instagram.  Instagram is the future of social networking and even it is basically a veteran at this point. Even though it's mostly pictures, it allows a sort of novelty experience while still conveying valuable and entertaining information about your business. Vine is sort of Instagram's cooler kid brother focusing almost entirely on 6 second videos that loop. It's a fun way to engage customers but not really necessary for b2b industries.
In general, social media is headed toward a more visual presence in all mediums. Text is great but a picture is worth…well you know the rest. And in some instances video is worth even more. Oodles of platforms are merging their existing platforms with the ability to post pictures and now videos. The videos may be short but that just fits into our instant, hurry, hurry lifestyles.
I realize that I am in the social media industry and some in my field would argue that if it's out there, get it! But the reality is, no business is successful when it wastes valuable time and resources in areas that are not integral to its success and growth.  Knowing where to spend your social marketing time and treasure is a wise investment in a marketing avenue that is only getting bigger.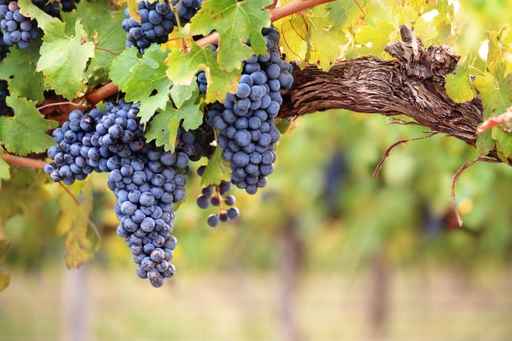 From what I've seen,
Vine
will not replace more expansive forms of social networking, like Facebook or even Twitter. (Never thought I'd see the day when Twitter would be considered long winded).  But what
Vine
lacks in extensiveness it makes up for in quirkiness which translates into interest. It's weird and different and we like it that way. We are the same culture that watched every move Dennis Rodman made from marrying himself to leading the league in rebounds. We like unique. And in the social media world of copycat sites and pedestrian mediums, it's cool to see a platform that is about brevity and not excess. Lord knows I've tired of people writing page long Facebook tirades (my own tirades excluded of course).
As for its usefulness for businesses, I'm not sure most markets will benefit greatly from it in it's current state but nonetheless, a free 6 second commercial is still better than no commercial at all. Vine does allow you to make some great business contacts so that your commercial can potentially be seen by folks that can help grow your brand. That potential is always worth the effort, especially when it's only 6 seconds worth of effort.